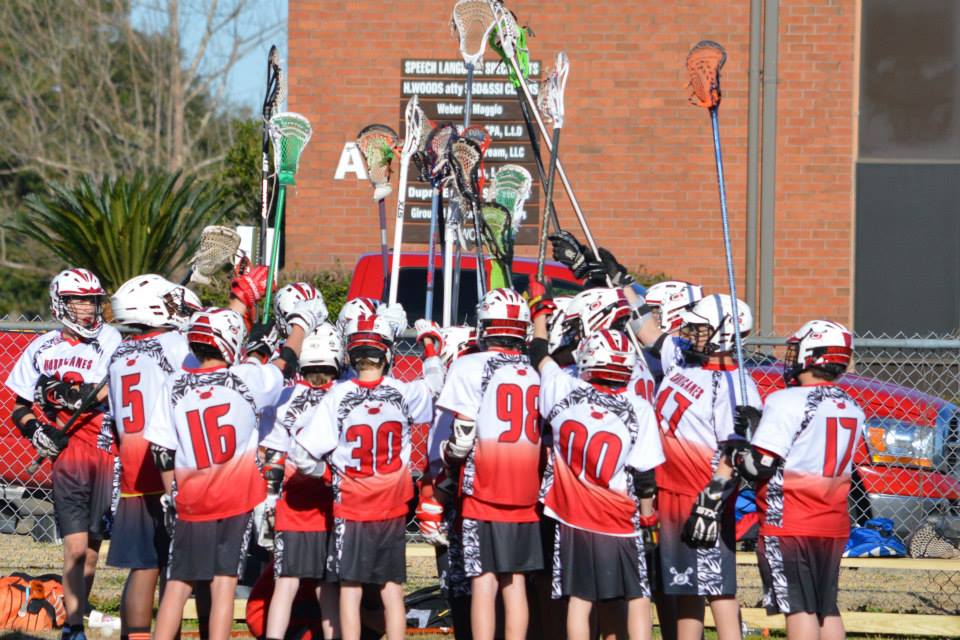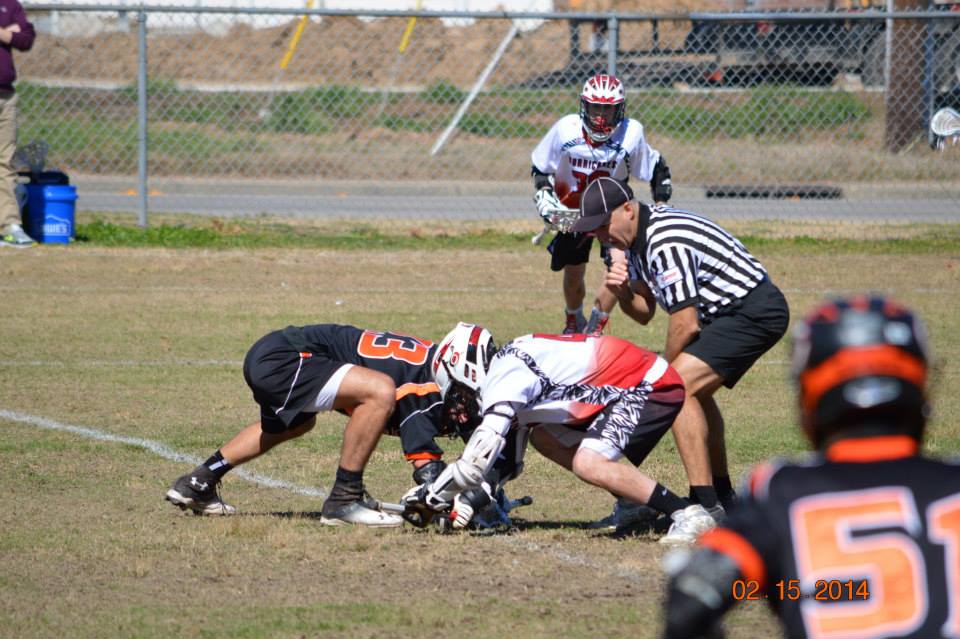 ---
                Hurricane Lacrosse Apparel and Gear 
Click Link:  http://www.promoplace.com/ws/ws.dll/Showroom?DistID=4756&StoreID=40212
---
***** SPEED LACROSSE IS CANCELED DUE TO RAIN. (Monday June 5th)*******
PLEASE COME OUT WEDNESDAY JUNE 7th   Games start at 5:30, try to come early to register.           
---
 SPEED LACROSSE 
Plantation Field, Lafayette, LA
Two Session, June and July, with six evenings of games on Mondays and Wednesdays.
All ages. Even post high school.
$30 per session.
Register day of at Plantation. Show up any game day and register.
June session starts on the 5th.
July session starts on the 7th.
Fun, fast paced, great for beginners or those wanting to try out lacrosse
For more information contact: Case McDonald 337-315-2503
---
---
HUB CITY LACROSSE CAMP
June 5-7
At Plantation Field 
For more information: Hubcitylacrosse.com
---
---
Want to play? Get in touch!
Season starts soon, click link above to register
 or contact us to find out more information.
Email
tjmickal@cox.net
Phone
(337) 356-7037
Connect with us:




Welcome to the Home of Acadiana Lacrosse!
Acadiana Lacrosse Friends was formed in 2010 to provide a framework and organizational structure for the growth of youth lacrosse in the Acadiana region. Team will play with the goal of teaching the sport through participation and providing a fun experience for all involved. We police ourselves in the effort to provide an outlet for kids that has not been swept up in the pressure-filled, win-at-all-cost mania that is all too present in today's youth sports. With common rules, regulations, philosophies and a communication structure in place we can all play and grow together. We hope and strive to provide a format for a safe and meaningful lacrosse experience for all players and promote the growth of lacrosse in Acadiana while maintaining the highest possible levels of sportsmanship.
---
REGISTRATION IS OPEN BY OCTOBER 5, 2016
U10, U12, U14 JV/V and GIRLS(7th-12th Grade)
MUST Read Before Registering.
Regular Registration Ended on November 15, 2016. Players can still register however they will be assigned a Jersey from available numbers. After that all registrations will be considered new players. This means a returning player could lose his number.
1.     Please have these items ready before beginning the registration process.
a.     US Lacrosse Number. Must renew each year.  Will be verified. Required for Sugar Bowl Tournament.  http://www.uslacrosse.org/membership
b.     Digital copy of Birth Certificate to upload.
c.      Digital copy of physical completed after May 1,2016
d.     T-shirt, short and sock size.
e.     Returning Players Last year use Jersey Number. New Players use "0", If you are moving up and a player already has your number you will be required to purchase new Jersey. We will reconcile all the numbers and provide list of remaining numbers to pick from for new players.
f.       Helmet Brand and Model. There is an option if you have not bought a helmet. We need this information to be able to order decals.
2.     Parents you must register yourself first to create a family account. You can then add spouse and player once the account is set up. For those children with more than one set of parents, only one parent needs to register the player. The second set needs to just register as a parent.
3.     Registration fee is $400 for first player in the family and $350 for each remaining player in same family.  We have a payment plan that requires $200 down and the remaining balance paid by November 15, 2016. All payments should be made through the website. There is a $5 processing fee for each transaction.
4.     ***** If there are any financial difficulties, Please contact Tim Mickal, 337-356-7037. This will remain confidential. Only the voting board members will be informed of the situation but family will remain anonymous. WE DO NOT WANT A CHILD TO NOT PLAY DUE TO FINANCIAL ISSUES.
5.     Included in the registration is a baseline concussion test. We will set up a date and time for these appointments and let you know when and where they will take place.  If a player misses the initial test, they cannot participate until the test has been completed.
UNIFORMS:  Uniforms are purchased by the player through the club. We will be reconciling the numbers currently being used. Then we will produce a list of numbers available to players needing to change and new players. The cost of the uniforms are not confirmed but should be less than $150 per set (1 white, 1 Red jersey and 1 pair of shorts) when ordered in bulk. This is approximate and once we get updated info on cost we will pass this on. A player should get two years out of his uniform. Also, just shorts can be purchased. The penny, shooter shirt and socks are included in the registration FEE.
---
PRACTICE OCTOBER 16, 2016 AT 3:30 PM PLANTATION FIELD.
---
Private Lacrosse Lessons
1 hour 1 player $20
1 hour 2 players $30
Please contact coach directly to set up lessons. Pay the coaches directly.
All are or will be Hurricane Lacrosse Coaches for next season.
Ross Jacobs            713-876-8000      wakelax17@gmail.com                            Middies and Attack Primarily
Phil Crea                    717-307-5152      ptcrea@verizon.net                                   Goalie and Defense
Ashton Langlinais    337-356-4620       apl8694@louisiana.edu                          Middie, Attack, Face-off 

Casey McDonald      337-315-2503      CoachCaseyMcDonald@gmail.com      Middie, Attack, Defense, Goalie. Boys & Girls
Austin Benton          337-344-9132         a.benton.m@gmail.com                            All positions
Blake Stelly              337-658-3892        stelly.michael3@gmail.com                     Middies and Attack